Workshop Symmetriebeziehungen in der Kristallchemie 2022
Start:

Aug 29, 2022 09:00 AM (Local Time Germany)

End:

Sep 1, 2022 04:00 PM

Location:

MPI CPfS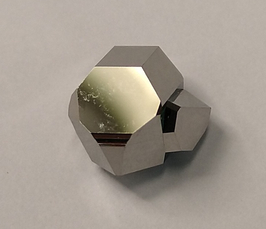 The workshop on symmetry relationships between crystal structures addresses PhD students and post docs with basic knowledge in crystallography and crystal chemistry.
The first three days of the workshop include lectures in the morning and exercises in the afternoon.
The first part is in German only and requires full registration as a participant (limited number of attendees, s. Konferenzseite).
The second part (Thursday) will be in English
and presents the tools provided by the
Bilbao Crystal Server
for extracting crystallographic information. The content is mostly independent from the first part and may be followed without having joined the German lectures and exercises before. The tutorial will be in hybrid mode and you may participate from your PC after
registration for online participation only.