Physics of Correlated Matter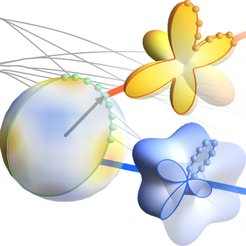 Departmental  organisation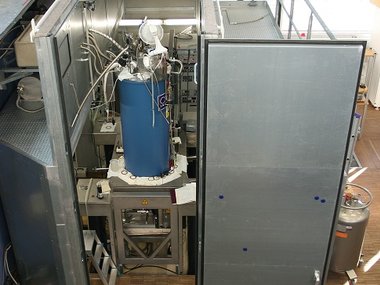 A2.24 Cryo Scanning Tunneling Microscope
A3.01 Laue Camera
A3.04 Mirror Furnace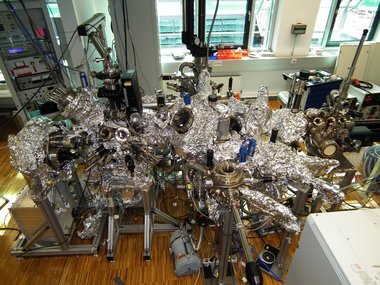 B2.4.02-08 Molecular Beam Epitaxy
B2.4.16-18 Physical Properties Measuring System (PPMS)
B3.3.11-13 Scanning Tunneling Microscope
B3.3.15-17 Thin Film Preparation
MPI-NSRRC TPS 45A beamline and MPI end station at TPS, Taiwan
HAXPES at NSRRC-BL12 XU beamline-Spring8-Japan
s-NIXS end station at P01 beamline, PETRA III, Hamburg
 
News
Two bistable and reversibly controllable antiferromagnetic states in strained BiFeO3 (BFO) films are discovered. These two non-volatile antiferromagnetic states are successfully patterned with a non-contact approach combining both optical and ...
The Kondo effect, a hallmark of the physics of correlated electrons, is extremely rarely observed in transition metal oxides.  Over half a century after its discovery, the study of the Kondo physics and related phenomena is largely limited to ...
A team lead by scientists from the MPI CPfS developed a novel experimental method that provides direct images of excited states in a transition metal compound without the need for complex calculations. This constitutes a major step for the ...
The intricate interplay of band-formation and electron correlation effects in uranium heavy fermion compounds is subject of an ongoing debate. Here scientists from MPI CPfS in Dresden, University of Cologne, University of Erlangen, Heidelberg ...