"Chemistry meets Art" –
Sabine Wrabetz exhibits at MPI for Chemical Physics of Solids
September 10, 2019
The Wolfgang Johannes Hönle - Foundation for "Art and Chemistry"* allows the opening of a new art exhibition with works by Sabine Wrabetz at the MPI CPfS in Dresden this month. "Chemistry meets Art" will show over 22 of the artist's works this autumn. The exhibition will be inaugurated by the artist herself on Thursday 19th September this year. Everyone with an interest in art and or chemistry is invited to join the vernissage at 4 p.m. at Nöthnitzer Str. 40. Musician Jasmin Kogan will enrich the event with her songs. All works will remain at the institute for display on working days until the end of the exhibition on 19th November.
* www.gdch.de/gdch/stiftungen/wolfgang-j-hoenle-stiftung.html
PR/ES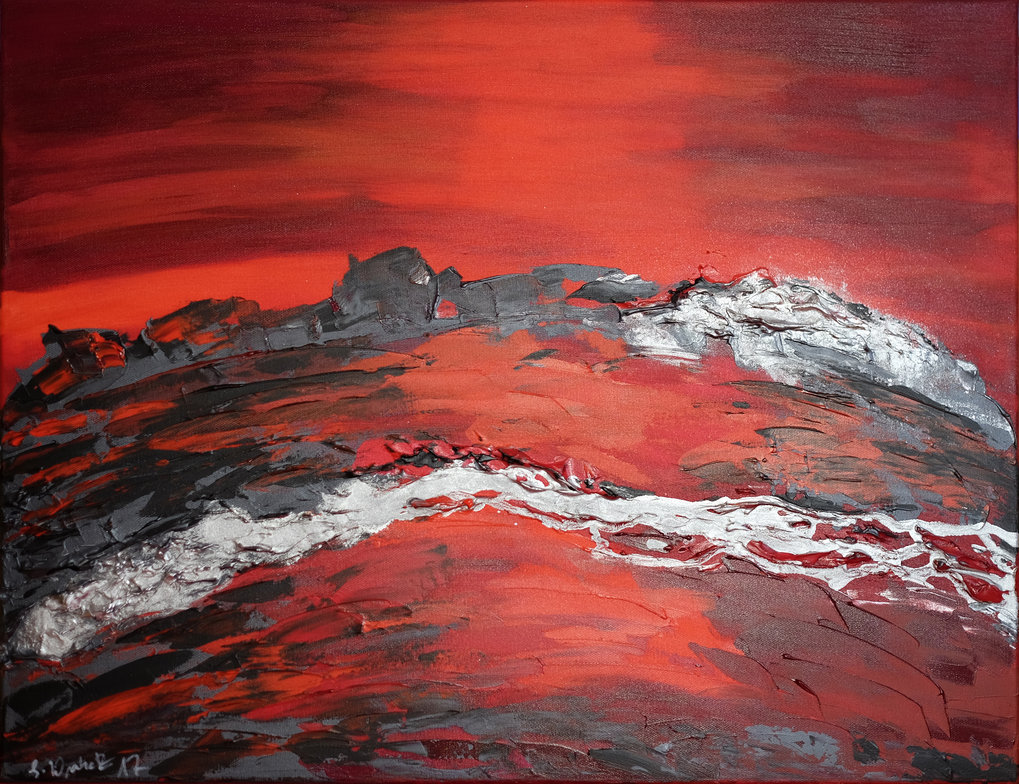 Zoom Image
"High temperature catalysis on Pt"
"High temperature catalysis on Pt"
© Sabine Wrabetz, 2017
© Sabine Wrabetz, 2017